Discover the USA's western national parks
A five-day tour across the most stunning national parks in the western United States will take you through deserts, canyons, lakes, and valleys. Take a hike through Zion National Park's varied landscape, gaze up at the sandstone spires in Bryce Canyon National Park, explore Monument Valley with a Navajo guide, or visit Grand Canyon National Park to see one of the world's seven natural wonders. Discover more about each location than what first greets the eye by listening to a knowledgeable local guide give anecdotes about the surroundings.
Inclusions
Included activities
Zion National Park - Walks
Bryce Canyon - Leader-led Walk
Horseshoe Bend Visit
Lake Powell - Kayaking
Monument Valley - Navajo guided 4x4 Jeep tour including traditional lunch
Grand Canyon National Park
Gallery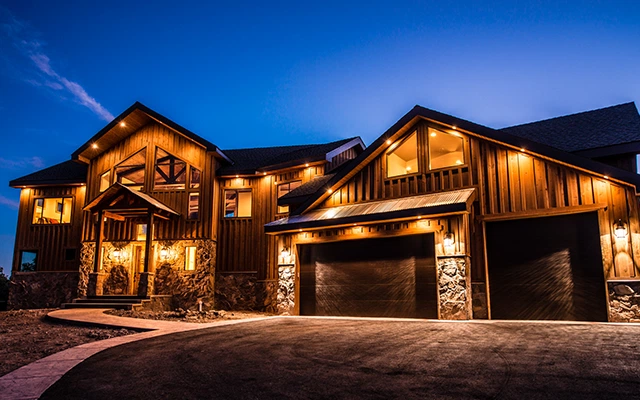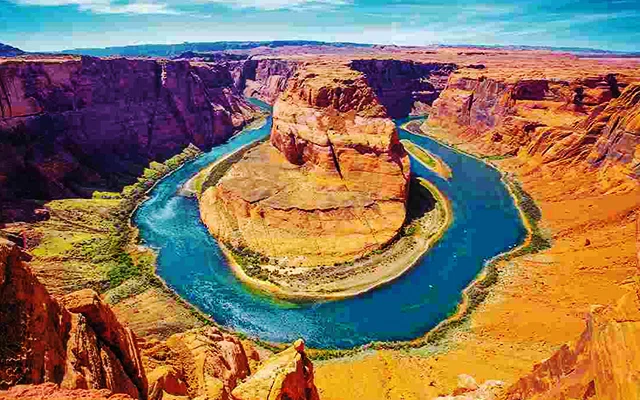 Itinerary
Day 1: Las Vegas / Zion National Park
Greetings from Utah! As you travel through some of the finest wilderness areas of the nation, be ready to embrace the Wild West. Following a welcome meeting in Vegas, your group will all board a private bus to go to Zion National Park together. Your leader will give you a briefing on the different self-guided treks and trails available, such as challenging Scout Lookout, after a picnic lunch.
If you'd like, you may have supper back at the ranch tonight and perhaps unwind with a glass of wine while gazing at the stars or you can go for a stroll around the grounds.
Accommodation
Included Activities
Zion National Park - Walks
Meals Included
Special Information
MEETING YOUR LEADER ON DAY 1:
No lodging is provided for this trip in Las Vegas. Please arrive at the Alexis Park Resort on your own by 8AM on Day 1. For further information, see to the joining point instructions. You will meet your leader at the Alexis Park Resort.
ANGELS LANDING Trek: A lottery-based permit is now necessary for individuals wishing to hike to Angels Landing in Zion National Park. With the exception of the last 0.5 miles (0.8 km), Scout Lookout is a good substitute that covers the entirety of the Angels Landing walk.
Day 2: Zion and Bryce Canyon on Day 2
You'll be travelling to Bryce Canyon National Park for the day after breakfast this morning. Once you reach a height of 8000 feet (just over 2400 metres) and enter Bryce National Park, it will have been a short journey in your own, air-conditioned car. From here, you will spend the morning hiking and take a stroll along the canyon's rim to see the unusual sandstone spires (also known as hoodoos) that soar spectacularly from the area's natural amphitheatre. A picnic lunch is provided, giving you the opportunity to unwind with the other passengers in your group while stretching your legs.
Accommodation
Included Activities
Bryce Canyon - Leader-led Walk
Meals Included
Day 3: Zion and Monument Valley
You'll be getting back in your own car this morning after breakfast and driving to Monument Valley for the day. You will pass through a lot of the southwest's breathtaking beauty on the southbound trip, via Lake Powell, until you arrive at one of the planet's most famous destinations. Many well-known western films were filmed on location at Monument Valley, so it may appear fairly recognisable to some. The Navajo people still call it home, which is of primary importance. After arriving, you'll change from your car to a 4X4 jeep and enjoy a Navajo-led tour of Monument Valley. You'll get the chance to learn more about their rich culture and history in the region before sitting down to a typical home-cooked, family-style Navajo meal. After lunch, we'll go back to the ranch, stopping along the way at the well-known Horseshoe Bend for a fantastic photo session. After an action-packed day, you'll have time to relax and recover once you get back to the ranch.
Accommodation
Included Activities
Monument Valley - Navajo guided 4x4 Jeep tour including traditional lunch
Horseshoe Bend Visit
Lake Powell
Meals Included
Day 4: Slot Canyon Peekaboo / Las Vegas
Drive to a hidden slot canyon called Peekaboo after breakfast today. It reminds many of Petra's siq in Jordan. This lesser-known local treasure may be explored by your local host, who will be able to show you the coral-pink beaches and soaring cliffs. After lunch on a picnic blanket, fly to Las Vegas, where your getaway will come to an end (approximately 5 pm)..
Included Activities
Peakaboo Slot Canyon - Leader-led Walk
Meals Included